Edit or Disable a User¶
Role: Admin
Last updated: January 19, 2023
---
To edit, disable, or resend a verification email to a user, go to the Users list view
Click the three vertical dots at end of the user's row, in the "Actions" column.

Click "View/Edit Details" and choose the action you want to to take.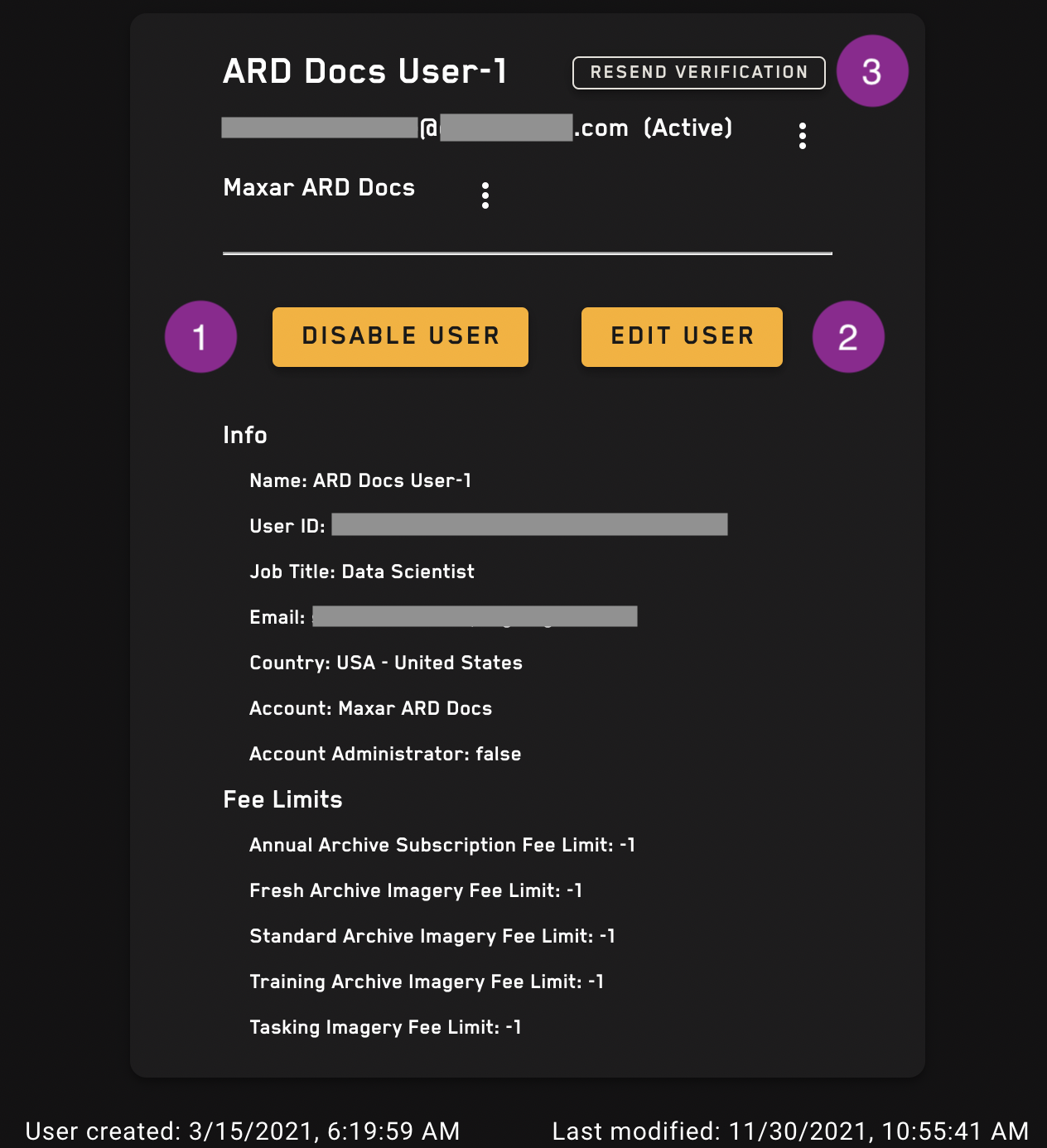 | Number | Action | Description |
| --- | --- | --- |
| 1 | Disable User | Disable a user to remove their access to ARD resources. Users can be re-enabled. |
| 2 | Edit User | Edit the user's details. The email address cannot be changed, but all details in the form can be updated. |
| 3 | Resend Verification | If a user's verification email expires, you can re-send it. |
About user verification emails¶
When a new user is added to an account, they receive an activation email that provides their temporary credentials and tells them to reset their password. Sometimes the verification link in the user activation email expires before the user updates their password. If this happens, a new email can be sent to the user by using the "resend verification" button on the user details page.
The password reset link in the email expires after 7 days.
More Users Help Topics¶